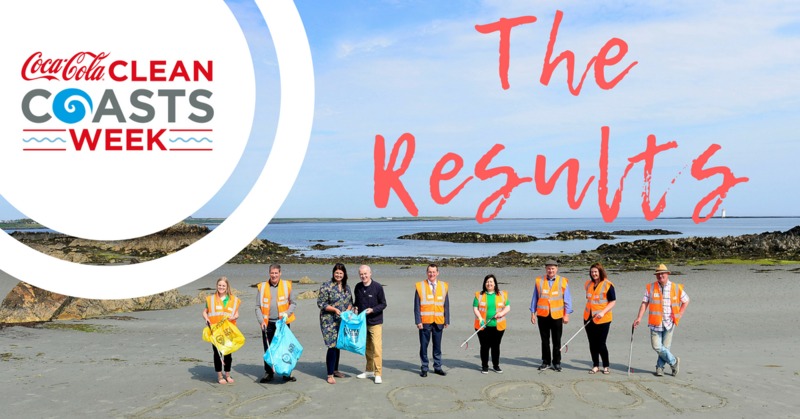 Clean Coasts Week 2018 is over for another year!
Over the years we've seen a massive growth in engagement from 110 volunteers in 2008 to 507 volunteers in 2017. 2018 has smashed it again with 891 volunteers taking part! Thank you to everyone who collected the 566 bags of litter...that's approximately 3,396 kg, the same weight as 10 bottle nose dolphins!
If you would like to be involved next year and have some quirky ideas for a watery clean up, please get in touch! It's never too early to start planning...
Do Good, Feel Good...
Have you seen our Coca-Cola Clean Coasts Video? Check it out below!
From the 1st June - 10th June we are ran our Coca-Cola Clean Coasts Week. It is a week of practical environmental action which takes place right across the North and South of the island and is an opportunity for volunteers to work together to help make our beaches and waterways beautiful.
Last year, we joined forces with different community and sports groups throughout Northern Ireland and took part in different events to raise awareness and have a bit of fun! Volunteers across the country came out to take part in the events - from yoga on the beach and cycle safaris, to drum circles and beach boot camps, even an Extreme Cave Clean in Fermanagh.
Email Karina for more information or *view 2018 calendar of events*.
Do you want to get involved in the Clean Coasts Programme?
Have you got an idea for a coastal or inland waterway clean up?
Get in touch and let's turn the tide on marine litter!